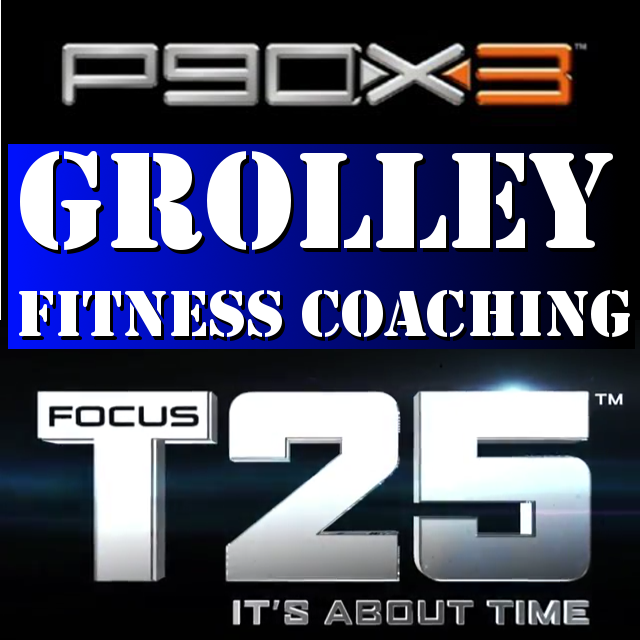 When I first began my transformation I spent almost an hour working out using P90X! It was hard to make the time commitment, but I knew that I needed to put myself first or else I would fail. I knew that if I didn't succeed that I would be teaching my children that it is OK to give up. They were old enough to comprehend. They were old enough to recognize that what their father was doing was important. My wife and I both lost over 35 pounds EACH to better our level of fitness and our health We succeed, and so can you.
People always ask me, even to this day, how did I do it? How was I so successful? I told them exactly what I just told you. They usually would say…
I DON'T HAVE THE TIME!
Well, ladies and gentleman..
IS NO LONGER AN EXCUSE!
I have two amazing products that will change your life. Literally. P90X3 and Focus T25 are both incredible programs that can dramatically change your life and body in 30 minutes or less! P90X3 is 30 minutes a day, 6 days a week, with 1 day to rest. Focus T25 is 25 minute workouts, 5 days a week, 2 workouts on day 5, and 2 days of rest. Both programs WILL get you results. Both programs give YOU the ability to succeed beyond your imagination.
So what makes these programs so amazing?
The three oldest challengers I currently have right now are OVER 50 years of age and have committed to Shaun T's Focus T25! They all started in the worst shapes of their lives. They were obese, they were uncomfortable, they were scared. Having trouble reaching down to put socks and shoes on. Feeling uncomfortable in their own skin. Unable to actively play with their grandchildren. They were scared they were stuck and would never be able to be youthful again. I have PERSONALLY seen the changes these people have experienced.
A grandfather chasing around a 5 year old and tiring him out…
A grandmother who shattered her leg and was told she would never have sufficient strength in her knee again praising how incredible she feels and able to run, and jump, and feel like a kid again…
Another grandmother who completed her first 5K on Thanksgiving day and has a waistline again…
EVERY SINGLE PERSON I have coached thus far have mentioned daily how great they feel. How no matter how much weight the lose, the way they feel is just amazing! The workouts do not feel like a burden. They enjoy and look forward to their workouts and feel better every day because of it!
If these three people can succeed. What are you waiting for?
This is just a small taste of the success my challengers have experienced. Together, with my coaching, accountability, mentorship, tips and tricks, and all of the experience and research I have done over the past few years I can bring you to YOUR DREAM BODY! Everyone has problems, everyone has obstacles, everyone can succeed. You do no need to do it alone! Ready to commit? Message me to find out which program is best for you?